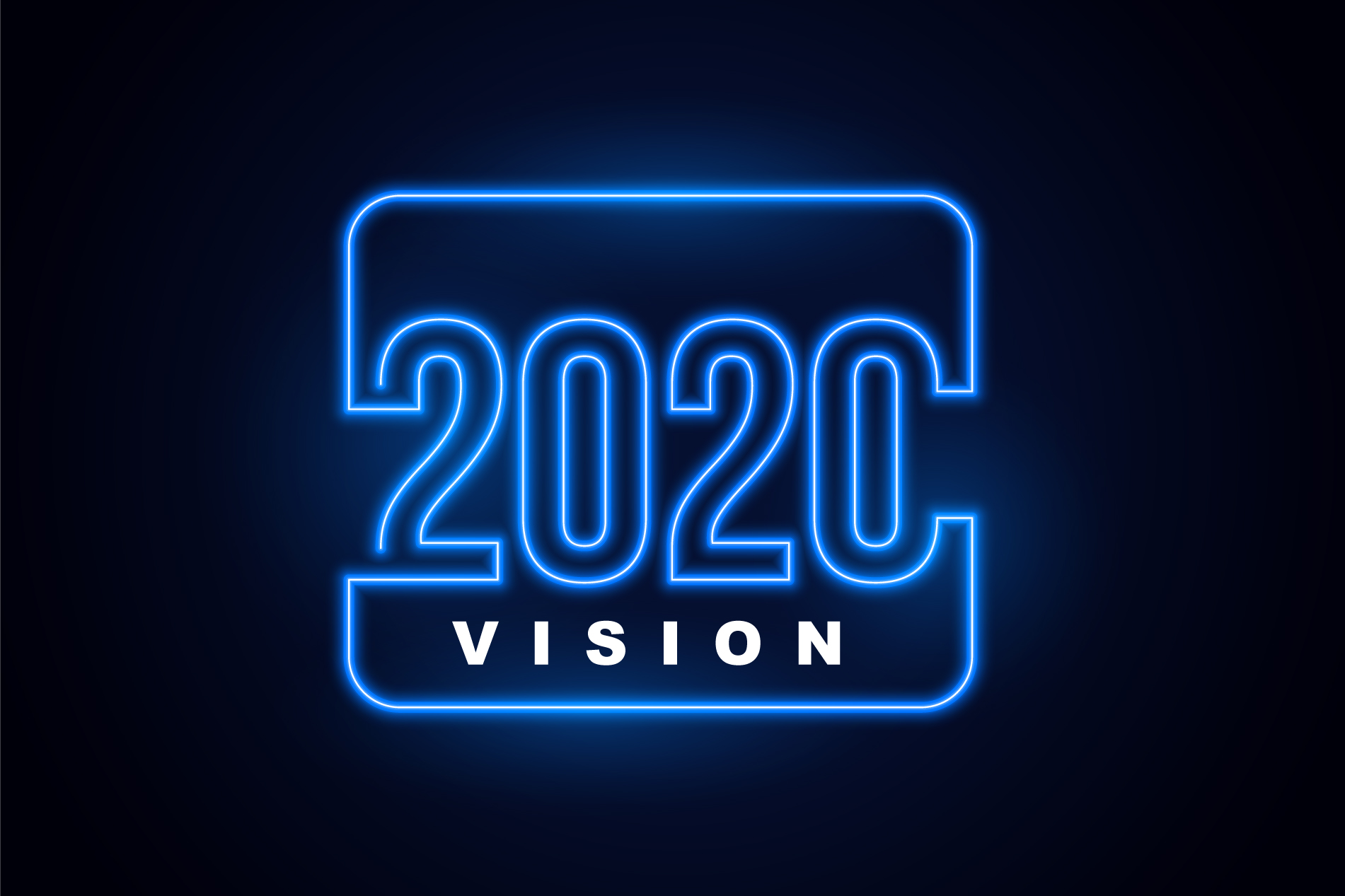 Welcome to 2020 - the New Decade
We'd like to take the opportunity to wish you a very prosperous and safe New Year in 2020 and thank you for your support during 2019.
Moving into a new decade is special - so please give us 5 minutes to re-cap you about some of the milestones that made 2019 - as well as give you insights about what's in store for 2020 and beyond.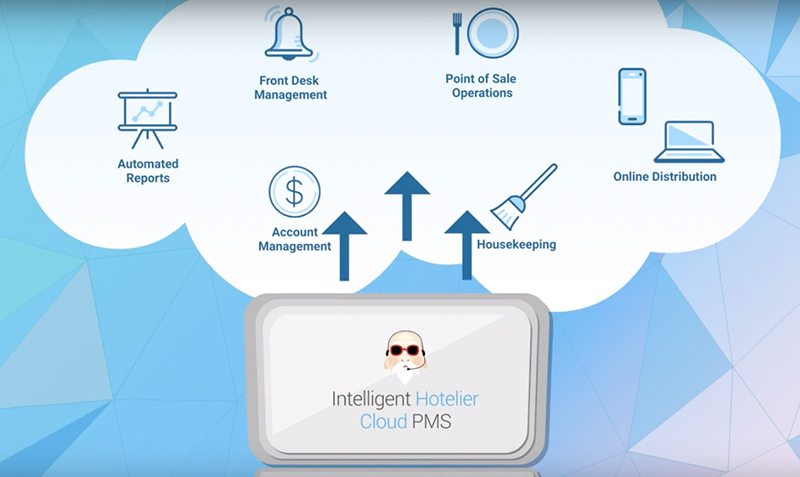 RECAP 2019
NEW SERVICES:
The Intelligent Cloud Property Management System :
Launched in early 2019 - our hotel Front Desk Reservations platform lets users perform guest checkins', report on housekeeping, keep room maintenance records and report guest portfolios'. It's offered as a stand-alone service or an integrated solution – packaged together with the Hoteliers Guru Direct Booking Engine and Channel Manager.
The platform is cloud based making it inexpensive and accessible by the Internet, eliminating expensive infrastructure or on-going hardware maintenance costs.
For more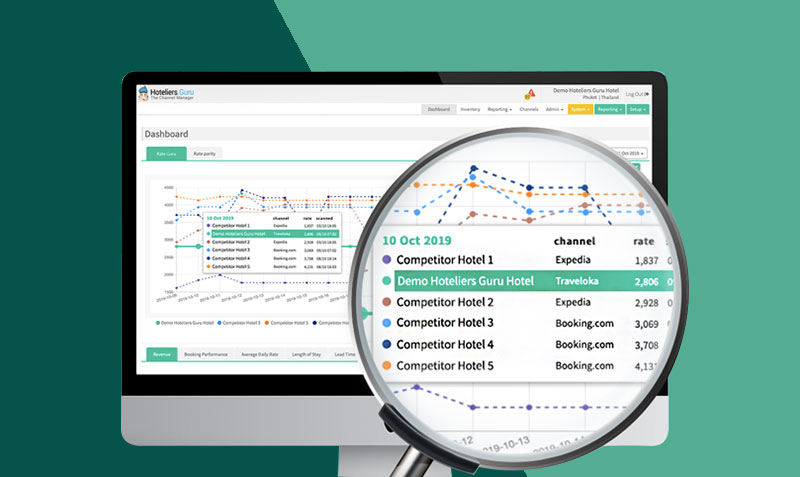 RETE GURU
The new feature is provided in our Hotel Channel Manager Platform.
Rate Guru, was released in late 2019 and provides real time pricing intelligence for hotels using dynamic rates. Rate Guru checks the hotels own price on OTA websites and compares the information to a chosen competitor set in similar markets. Daily reports are sent to the user's email, allowing them to keep ahead of rate pricing trends.
For more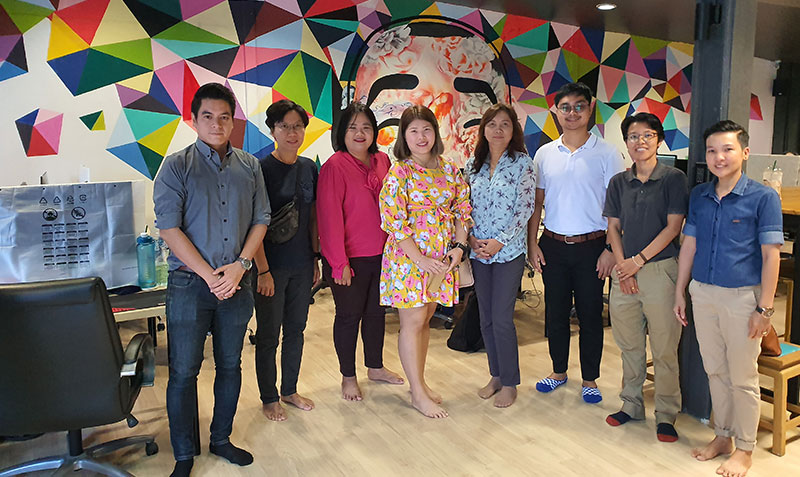 INTERACTIVE WORKSHOPS:
The Basic Features our applications offer, can often "mask" or hide some of the more complex and useful personalization tools designed to save time and other routine day to day tasks.
The challenge we have as Software Engineers, is how to get our hotel users to remember "when" and "how" to use the more sophisticated time saving and personalization features that is built into these systems.
During 2019., as part of a 360 degree customer service initiative - our Support Teams' conducted a series of interactive workshops, getting users to engage in discussion and case study, about when and how to use many of the sophisticated features already built into the systems we offer. The aim was to get better participation from users of the features not always obvious (to use) in to-day-to day situations and therefore set the foundation of future growth.
For more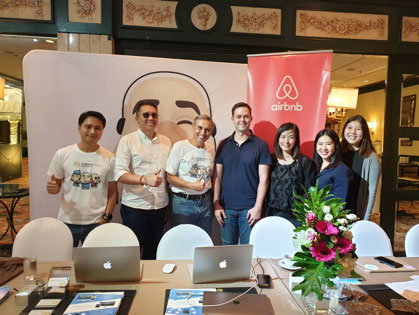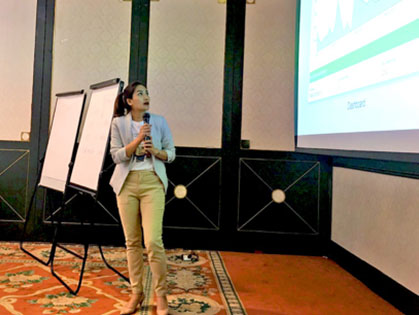 JOINT SEMINARS:
Airbnb is growing in popularity throughout the APEC region and is adding to the number of potential customers which the hotel can target through their ecosystem.
Recognizing the trends, we partnered with Airbnb in several Coffee Break Seminars in Phuket, Bangkok and Chiang Mai. The aim was to inform hotels how to tap into the their ecosystem (through our Channel Manager) and unlock some of the many features and distribution tools unique to Airbnb – in order to drive more buisneess.to their hotel.
For more
ON-BOARDING ADDITIONAL TRAVEL AGENTS & OTA RESOURCES:
For Hotel Channel Manager in 2019, we signed up more than 20 new Travel Agencies and OTA's worldwide. Having broadened the number of Agent Recourses within our Hotel Channel Manager, we've made it possible for customers to have a better choice of agents to push inventory to in sources markets from around the world.
WHAT'S AHEAD FOR THE FUTURE:
NEW SERVICE:
The Contract Manager: Our new service for hotels is designed to eliminate paper contracting and make sign-up faster, safer and less susceptible to human error.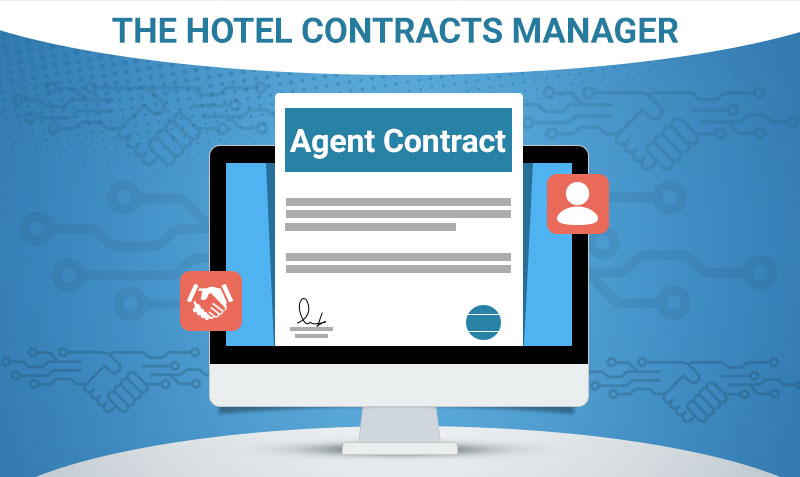 The Contract Manager acts as a repository (database) for storing critical Information about the terms of contract. It's designed to allow users to mix and match information from different sources making personalization easier. Immutability is guaranteed by digital signature and the document can be attached as a file electronically.
Most notable is the possibility of migrating the rate and allocation information directly from the contract manager into the Hotel's Channel Manager, thereby streamlining the workflow and minimizing errors caused by human intervention.
For more
CHANNEL MANAGER – NEW FEATURES :
USER INTERFACE (UI):
The Channel Manager is getting better in 2020. New enhanced features will be released, designed around the user experience, to include simplified navigation and better accessibility.
We will also be adding an interactive Calendar - making date selection and changes easier to implement.
Additionally, we're working on a dedicated Content Center allowing users to maintain information and photos about their property, room types and rate plans as well as offer support features that cater specifically to holiday home and apartment rental property managers.
ROBUST DISTRIBUTION AND WIDER ACCESS TO SOURCE MARKETS:
With help of our distribution partners – Hoteliers using our channel manager, will be able to participate in a rate / inventory "matching" program designed to take the Hotels information and make it available in source markets from around the world. This means the hotels can offer their rates and inventory to buyers, under the concept of "first come" "first serve" - from multiple source markets worldwide, with no additional contract formalities to consider.
OTHER VALUE ADDED IMPROVEMENTS :
Intelligent Cloud Property Management System:
To compliment many tweaks added to the system in 2019 we will be adding features to include:
1. Tax Invoice Receipting

2. Trace File reporting

3. House Keeping Functionality
Direct Internet Booking Engine:
To compliment the new Booking System (UI ) user interface, launched in Mid – 2019 for customers visiting the hotels own website or social media - we are working on a enhanced Membership System for Returning Hotel Guests which we hope will launch in mid - 2020.
For more
Thank you again for choosing to partner with Hoteliers Guru.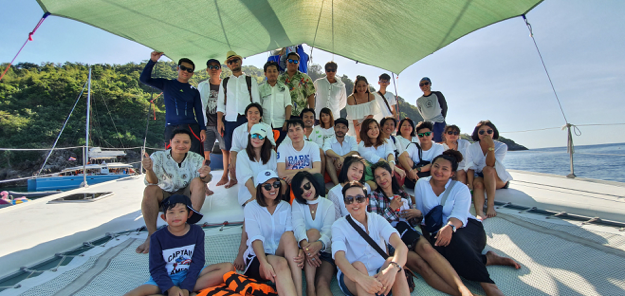 We trust you find the information about the value added enhancements and new services useful and look forward to working with you throughout 2020 and beyond !
Thank you from the Team at Hoteliers Guru