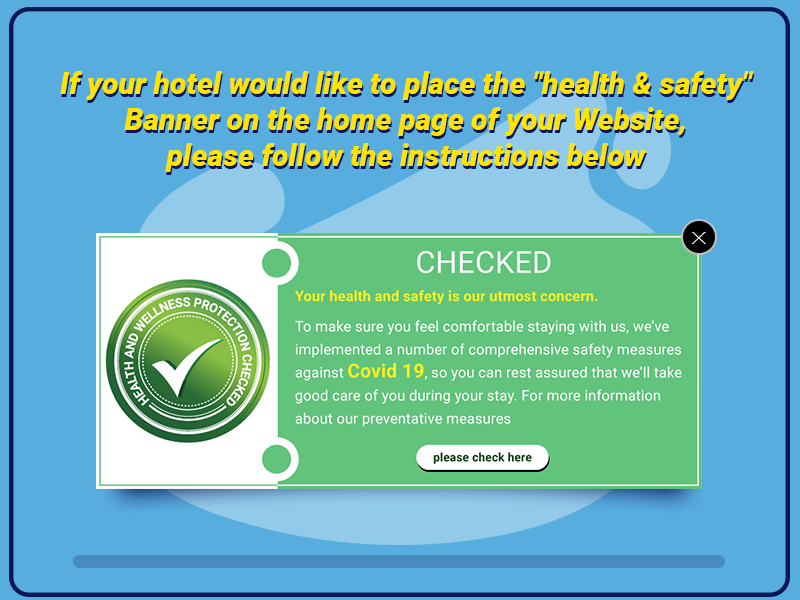 The HTML script you can use for placing the attached Banner to your webpage.
We know you're facing difficult times and we're all in this together. Hoteliers Guru, would like to help you address many of the same concerns being raised by guests about their Health and Wellness protection when making a booking at your hotel.
Therefore, we prepared a Compliance and Safety Certificate (as shown) which you can publish to your website, outlining "Best Practice" standards your property has in place to deal with the Covid 19 situation. 
We're sure our Best Practice guidelines and certification as shown here may conform to your hotel policy - so we invite you to download the Banner and publish it to your website.
1. Find an empty place on your webpage and copy and paste the script as shown here.
Copy :
<script type="text/javascript" src="https://www.slhcw.com/demo/web7/popucheck/notification-popup-covid.js"></script>
paste (Between tag <head>...</head>) :

2. When you have finished - upload the page to your website. Now refresh the webpage and this is what you should see in your browser.