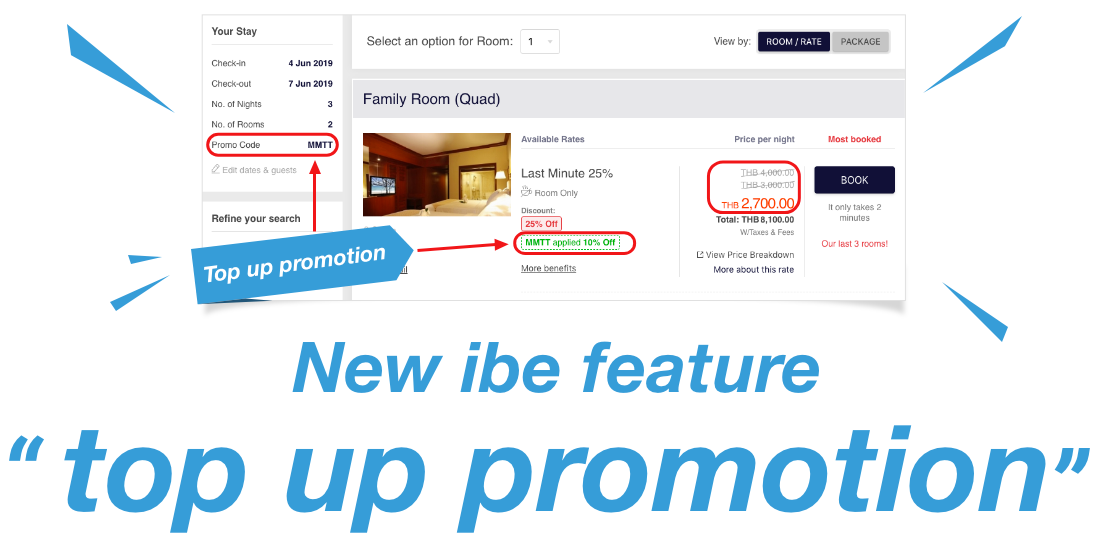 How to create a "Top Up Promotion" to a discount already applied.
We've added a new enhanced feature to our Internet Booking Engine, we'd like to share with you.
Step1:
On the Booking Engine Home Page - look on right side of the screen and find your navigational tab(s) :
Go to Inventory | Pricing then click Promo Code.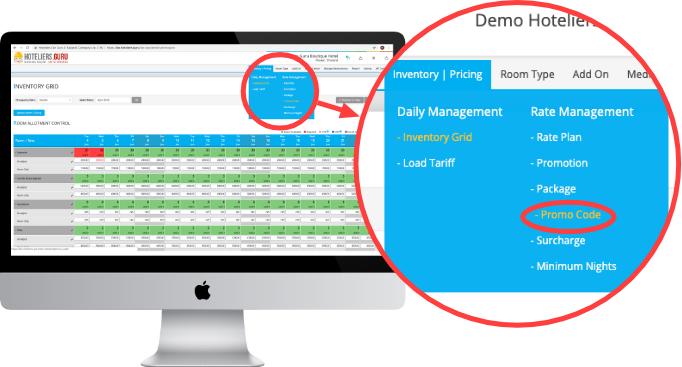 Step2:
A new screen will pop-up showing your Promotions. Click Add Promo Code button.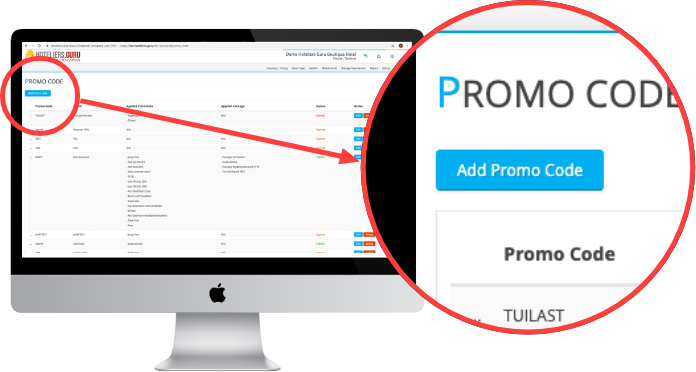 Step3:
Here choose the input field to apply a new promotion.
Start by :
1. Create your code ( For client access on booking page ).
2. Create your promo code name.
3. For Promo Type : Select "Discount".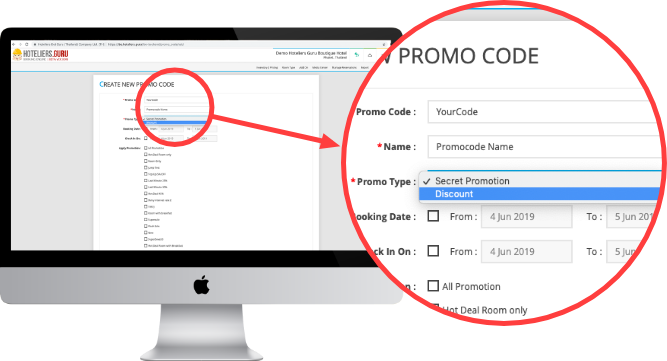 Step4:
- Select the discount you want to apply for your Room Rate or Add-on's (or choose both).
- Select book date ( If available ).
- Select Stay period ( If available ).
- Apply promotion or Package (or choose both).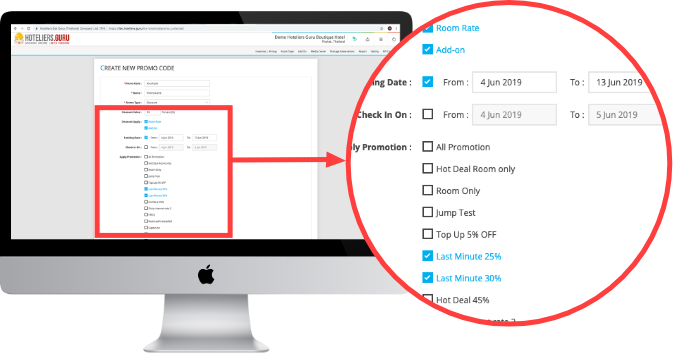 Step5:
Re-check your work.
- After Applying the changes at the very bottom of the page .Click to Create the New Promo Code button.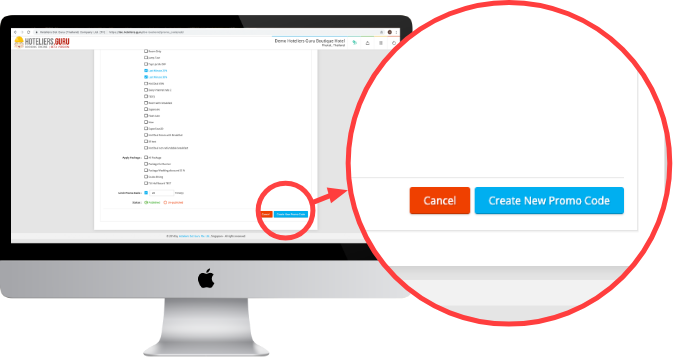 Finish