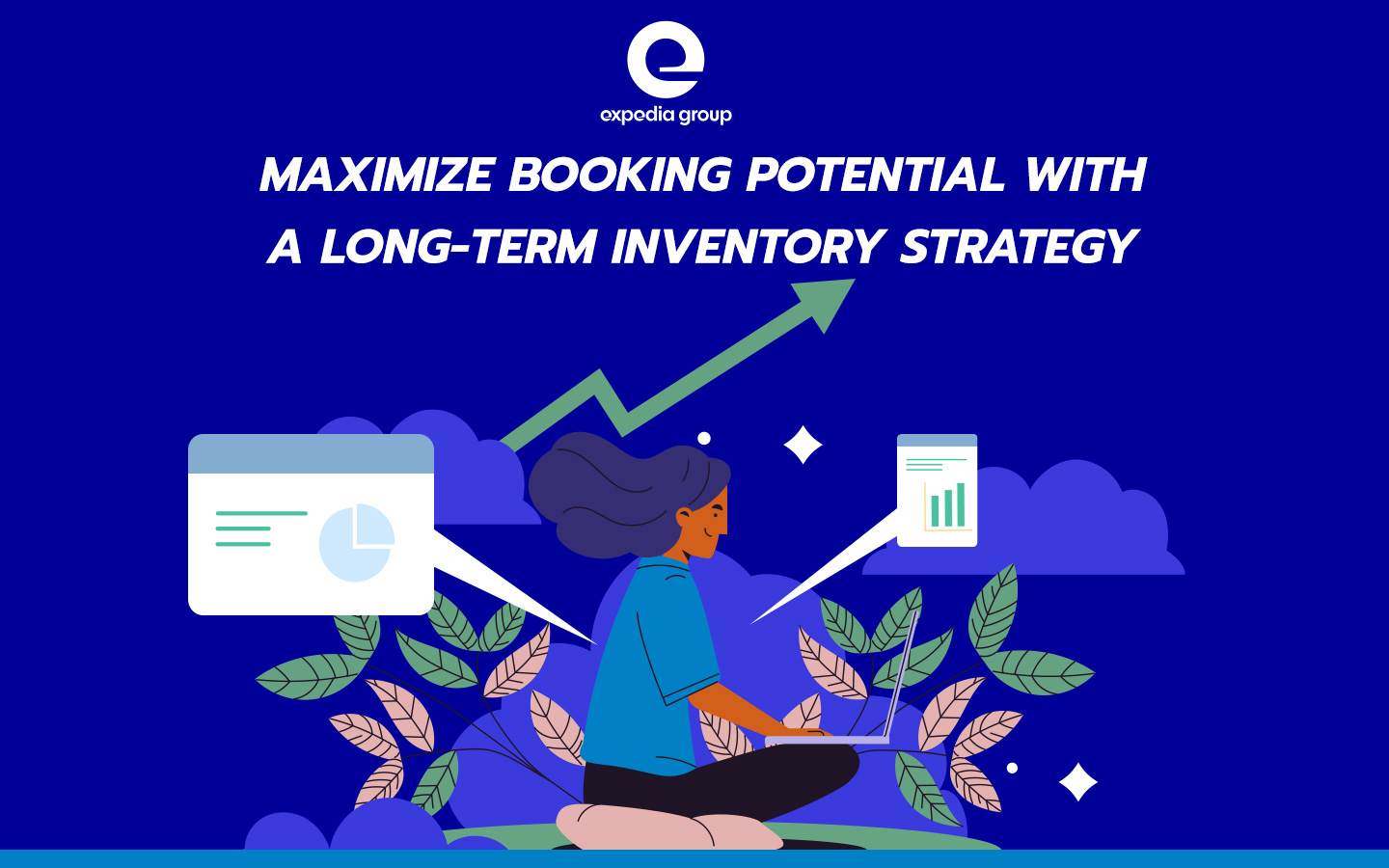 Maximize booking potential with a long-term inventory strategy
Set yourself up for success with guests looking to book early on Expedia Group Websites!
In a recent survey, 25% of Expedia Group travelers reported that they are comfortable booking travel more than a year in advance.*
As you finalize your distribution and inventory plans for the year, now is a great time to consider long-term booking strategies. Adding inventory on Expedia GroupTM websites a year or more in advance can help attract guests looking to book early. And those early bookings can make a big impact on your business!
Janet Chen, General Manager at Beiman WOW Poshtel loaded long-term inventory and saw a 150% increase in net room nights and a 392% increase in revenue. Read her story.
Pro Tip: Consider adding early-bird discounts to make advanced bookings even more appealing to guests.
Did you know: Hoteliers Guru Channel Manager can consume up to 2 years (730 days) of rates and availability and Expedia Group sites will display inventory up to 2 years (730 days) in advance to guests? Get started adding inventory in advance to capture early bookings today!
Take Action: It's easy to extend your inventory and rates in Hoteliers Guru Channel Manager. Don't miss out on any booking opportunities. Get started today!
*Source: Expedia Group Traveler Value Index, Spring 2022 Outlook