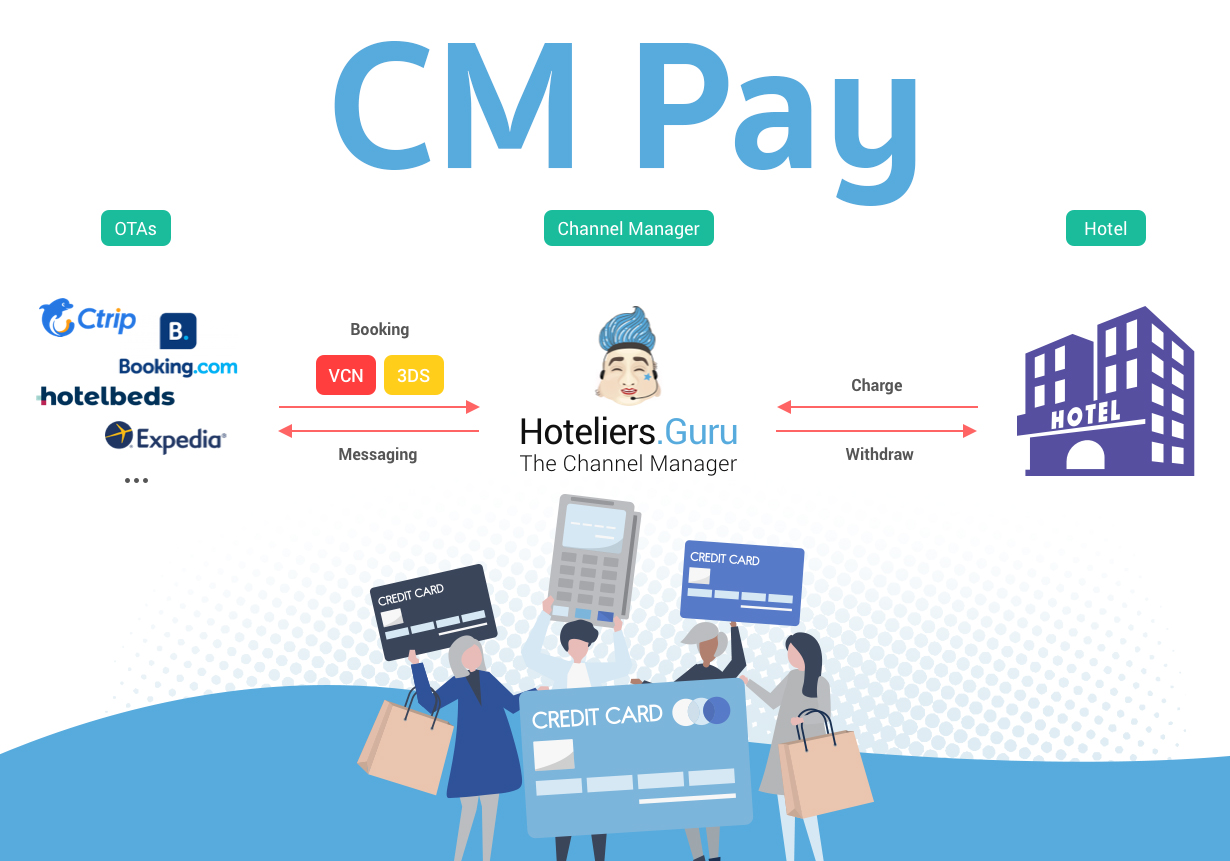 Hoteliers Guru recently launched the CM Pay function through the Channel Manager.
What is CM Pay ?
CM Pay is an automatic credit card charge facility available through the Channel Manager.
Today a big problem for hotels is that many banks don't allow them to use offline card swipe machines to charge against credit cards.
However, with the launch of CM Pay - our auto charge facility will enable hotels to receive money from the customer's credit card. Hoteliers will also be able to process payments automatically to guarantee hotel bookings, thereby reducing the problem of "No Shows" and "Cancellations".
Benefit for Hoteliers:
CM Pay adds support for both the Virtual Credit Card (Agent's Card) and Credit Cards provided by their direct booking customers (Customer Card).
The advantages of automatic credit card processing means the hotel can reduce the problem of errors in Manual Charge (EDC) entry such as entering the wrong credit card number or even the wrong amount to be debited.


The new system will make it possible for hoteliers to check the transaction value and balance charged in CM Pay, making it easier to store and retrieve data for accounting and audit purposes.


CM Pay is a robust and reliable Payment solution for hotels. It is PCI compliant and is the best data security platform for processing the credit card payment for hotel bookings.
Sign Up
If you want to sign up your hotel to CM Pay please follow the link here:
Sign Up
For more information about CM pay and how it can benefit your hotel please contact our support team at the following address