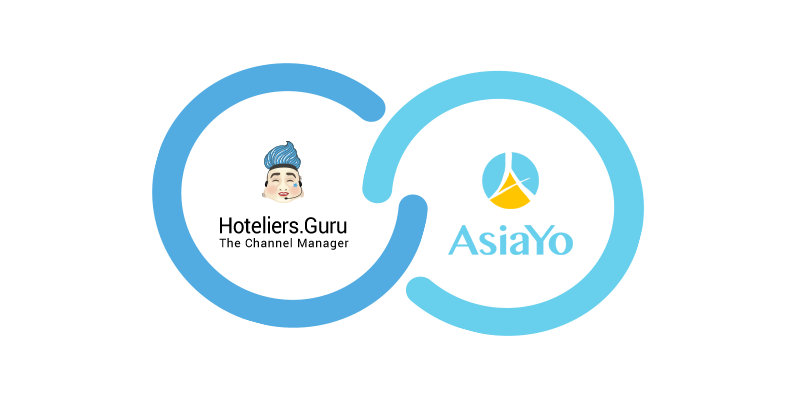 Hoteliers.Guru's channel manager is now integrated with asiayo.com our new travel partner
AsiaYo is one of the most popular online accommodation booking platforms for people in Asia, covering Taiwan, Korea, Japan, Hong Kong, China, Singapore, Malaysia, Australia etc... Our momentum is notable, shown by the rapid growth of the booking and the numbers of rental properties including B&B, Guest Houses, Service apartments, Villas, Homesteads, Hostels, Hotels and Destination stays. Currently, we offer travelers unique accommodations in Taiwan, Japan, South Korea, Hong Kong and Thailand.
Benefits of listing on AsiaYo
Increasing exposure: List your rental properties for free and connect with the guests from all over the world.

Free advertisement: Let AsiaYo help you to promote through the local channels.

No hidden fee: Commission will be charged only on the confirmed booking.

Local customer service : AsiaYo multilingual customer service team will help you to solve booking related problems. Language is not a barrier anymore!
How to connect with AsiaYo
Register an account on AsiaYo

Create all properties and rooms you have on AsiaYo (We have a team to help.)

Let Hotelier.guru know