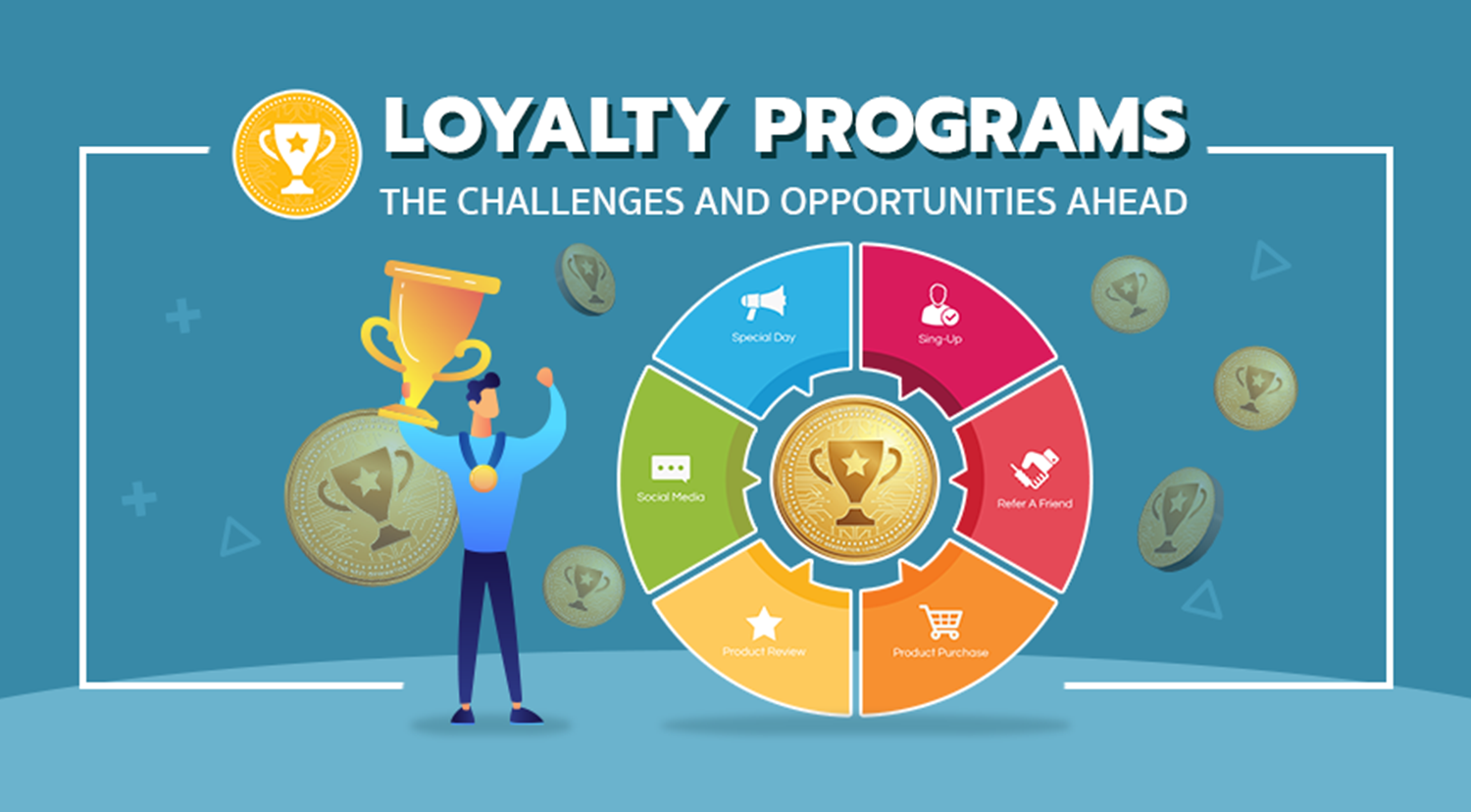 LOYALTY PROGRAMS – THE CHALLENGES AND OPPORTUNITIES AHEAD
The Corona Virus Pandemic will go down in history as the event that changed the face of travel and hospitality forever.
Much is at stake for the entire hospitality industry and none more so than Loyalty Programs designed to keep customers tied to Brands.
Let's face it in troubling times, loyalty has little value if people are not traveling. Because of this, the big stakeholders (Airlines, Hotels and Credit Card companies) are thinking up new ways to rejuvenate the platforms they've relied on to keep customers beholden to them for so long.
HISTORY CHECK:
For the last 30 years (perhaps even longer) loyalty programs have been a popular way for brands to lock customers into their services. They've done this by awarding merit points as an incentive to come back and buy more - whether it's a one off or repeat purchase. The merit point or award - could be redeemed as a discount or promotion against future upgrades and purchases exclusively from the Brand (Hotel / Airline or Credit Card or all 3 combined).
Awarding customers with incentive points became a popular and clever way to lock customers into the brand. Unique to loyalty programs, is the fact that customers were only able to redeem award points at the brands own service outlet or affiliate networks.
The scheme worked well for many years – especially when the travel industry was smaller and less complicated. Things have changed and over the last few years the travel industry has matured with more and more brands, sub – brands and independent hotels and service providers offering loyalty in one form or another. As loyalty has become more generic, the popularity and prestige of Award Programs has become less exclusive or even practical when applied to modern day circumstances.
WHY LOYALTY IS IMPORTANT?
Depending on the industry - as a rule of thumb, Merchants can spend anywhere between 5 and 25 times more to acquire a new customer, than to sell to an existing one.
In addition, repeat (or loyal) customers typically spend up to 33 percent (a third) more than newly acquired patrons simply because their purchase experience has already been vetted by virtue of previous interactions with the Brand.
The value proposition loyalty offers is the fact that there's a qualified pool of customers prepared to sign up to your services (with less hassle) then it would be having to bring in a completely new customer.
Loyalty programs offer other benefits too, like reinforcing your brand's recognition and goodwill. Both translate to the word of mouth advocacy of your products and services (by loyal customers) giving you the opportunity to sign up more customers quickly and easily.
TIME TO RETHINK LOYALTY:
One of the biggest weaknesses of Loyalty Programs today is NOT how you earn awards but how you redeem them. This is quite relevant for today's travel environment, which has matured and become fractured with plenty of competition and similar programs offering the same deals or similar deals to the same customer.
Many Loyalty Programs suffer from the lack of flexibility about how you can use and redeem the loyalty awards you've earned. Then there's the problem of shelf life, which limits the time you have to use what you've earned.
Both factors are a Hugh disincentive for customers to actively engage in the packages and promotions being offered by Hospitality Brands.
CHALLENGES IN THAILAND:
Loyalty programs in Thailand have limited success. Some of the issues holding back Loyalty programs include:
Too many Independent hotels;
Many Hotels in the 2 >> 4-star category;
Signup programs offered by 2 >> 4-star hotels;
Fractured (Loyalty) Programs operating independently;
Limited Flexibility and Offers available for Redemption;
No universal platform enabling the exchange of Awards between Competing Programs.
Many of the problems mentioned above are not unique to Thailand and are systemic of the issues facing Loyalty Programs everywhere.
AWARD REDEMPTION – PROBLEM THAT NEEDS FIXING:
Loyalty redemption needs to become more flexible, with less friction in order to get deeper participation and engagement.
Even before Corona Virus, many customers' who signed up to membership programs experienced the frustration of "tie-in".
Not being able to use the awards you've earned beyond the service providers own network is restrictive and locks the customers into one or any number of independent ecosystem. The reality is there's no prestige or practicality in being tied into any one program that limits the overall flexibility you have to redeem what you've earned. Moreover, in today's travel universe, similar packages and deals are already being offered on a NON exclusive basis outside award program making them less attractive.
With so many competing Loyalty programs pitching the same program and no recognized "across the board" currency outside one's own proprietary ecosystem - it's little wonder Loyalty Industry has become stagnant.
LOYALTY – IN A POST CORONA VIRUS WORLD:
Successful Loyalty Programs in the post Corona Virus world will be the ones that find ways to make Award Redemption transactional, like currency, across different competing loyalty and e-commerce (Point of Sales) platforms
But the stakeholders will also need to look deeper and think about devising packages and promotions around their member's travel expectations and preferences. In other words, look more thoughtfully at their customers, and what they really want from their experiences and "micro targeting" them with tailor-made offers designed to enhance conversion.
People no longer have the patience to accept offers from membership programs that don't reflect their needs or why they're traveling – so generic emails and those offering health and safety holiday packages may no longer suffice.
Airlines, hotels, and credit card companies already have access to much of the consumer data necessary to take on this challenge, so interpreting the data and making sense of it – is what's important. Building a 360-degree customer profile, will help deepen the relationship between the customer and the Membership Programs they've signed up to.
As mentioned above – the solution requires a two-pronged effort, which includes technological innovation (discussed below) and clever marketing – going so far as to "micro target" individual members developing an accurate profile of likes and dislikes, so that the packages or deals that are redeemed (as an award) becomes a qualified offer, guaranteeing higher conversion.
TECHNOLOGY INNOVATION:
Technology is available today that allows us to take the value of a loyalty award and convert it into digital currency. Because awards have intrinsic value, we can use Blockchain technology to translate any given award value into a digital number and store the amount in an electronic wallet.
Although the concept and mechanics of Blockchain technology (used to award loyalty) is still fairly new – it's secure and robust and certainly more flexibility in allowing us to reimagine ways to make Loyalty transactional.
Blockchain technology is pioneering a new way to add and store the points we earn from loyalty programs. For example, it's possible to award loyalty in the form of digital tokens or coins for every time a loyalty point is earned for new purchases.
Awarding loyalty in digital currency, opens up new and ingenious ways to re-imagine how to spend the value earned from loyalty programs. By awarding loyalty in digital currency, we empower customers with more flexibility in how they choose to spend what they've earned.
In future (taking the example to the next level) customers should be able to take their digital coins and trade them for real "fiat currency" in a commercial exchange. Going digital - will provide unprecedented marketing opportunities for Hospitality Brands giving them the tools to engage customers like never before.
The challenge ahead will be about adoption and whether International Brands and their independent counterparts can unanimously agree to moving their award platforms into this hybrid universe for easier exchange of common values.
For the moment - how and when the Blockchain solution is adopted is anyone's guess. Because it's an evolution of the current system, - the question is not 'if' but rather "when" it will happen. Moving digital is going to be a Huge undertaking involving major stakeholders: including Government and Private enterprise - having to come together to set the foundation and rules that govern the electronic exchanges of the future.
What's important today is that the technology already exists to make it happen. Blockchain technology is available now and it provides the flexibility to allow us (technology developers) to start the conversion process of valuing Loyalty in Digital Currency, so we can be prepared to be listed in the exchanges of tomorrow.
CONCLUSIONS:
Loyalty Programs have become stale and unattractive because they bind people into closed ecosystems with very little usage options. As travel markets become mature with plenty of holiday options – there's little incentive or reason for being a member of any one or more loyalty platforms.
In the post corona virus world – we need to re-imagine the concept of Loyalty and how it can be made special. Clever Marketing and Technological innovation will be the driving force behind this reinvention
The big challenge ahead will be to develop an Exchange, which becomes the default institution for trading digital award currency, endorsed by the main Stakeholders such as:
Booking Holdings / Expedia and Airline Groups like IATA and or Credit Card Companies like MasterCard and Visa.
HOTELIERS GURU – LOYALTY THROUGH TECHNOLOGY SOLUTION:
Hoteliers Guru has been studying loyalty programs for some time. As a technology company, we're developing innovative solutions designed for Loyalty. Our Loyalty Program is based on Blockchain, which offers the advantage of being robust and scalable into the future.
The "REWARD" Coin is our proprietary digital currency created specially to Award Loyalty purchases.
The Hoteliers Guru Loyalty Program has now reached the stage where we are running on a testnet, and it is expected to be rolled out in 2021 as a service enhancement to our Direct Booking Engine. Our Loyalty Awards program together with our Direct Booking Engine will be offered to hotels as a robust and fully featured customer service solution.
Participating Hotels will be able to offer their customers the Reward Coin as a loyalty incentive. The award value earned in each and every booking, will depend on the promotion or incentive value the hotel chooses to assign. The value earned in digital currency will be stored securely in an electronic wallet which preserves its value over time.
The rationale behind the development of the Loyalty Reward Coin, was to introduce a new and easier way to award loyalty instantly to customers for their subscription, sharing or buying of hotel products (ROOMS / PACKAGES / UPGRADES) and services (SPA / RESTAURANT/ F&B etc.).
The value proposition REWARD offers is the empowerment it provides.
The scalability of Blockchain technology, makes the REWARD the ideal solution for Loyalty Programs and aims to bring structure across an otherwise fractured collective of independent Loyalty programs which exist across the hospitality and travel industry today.