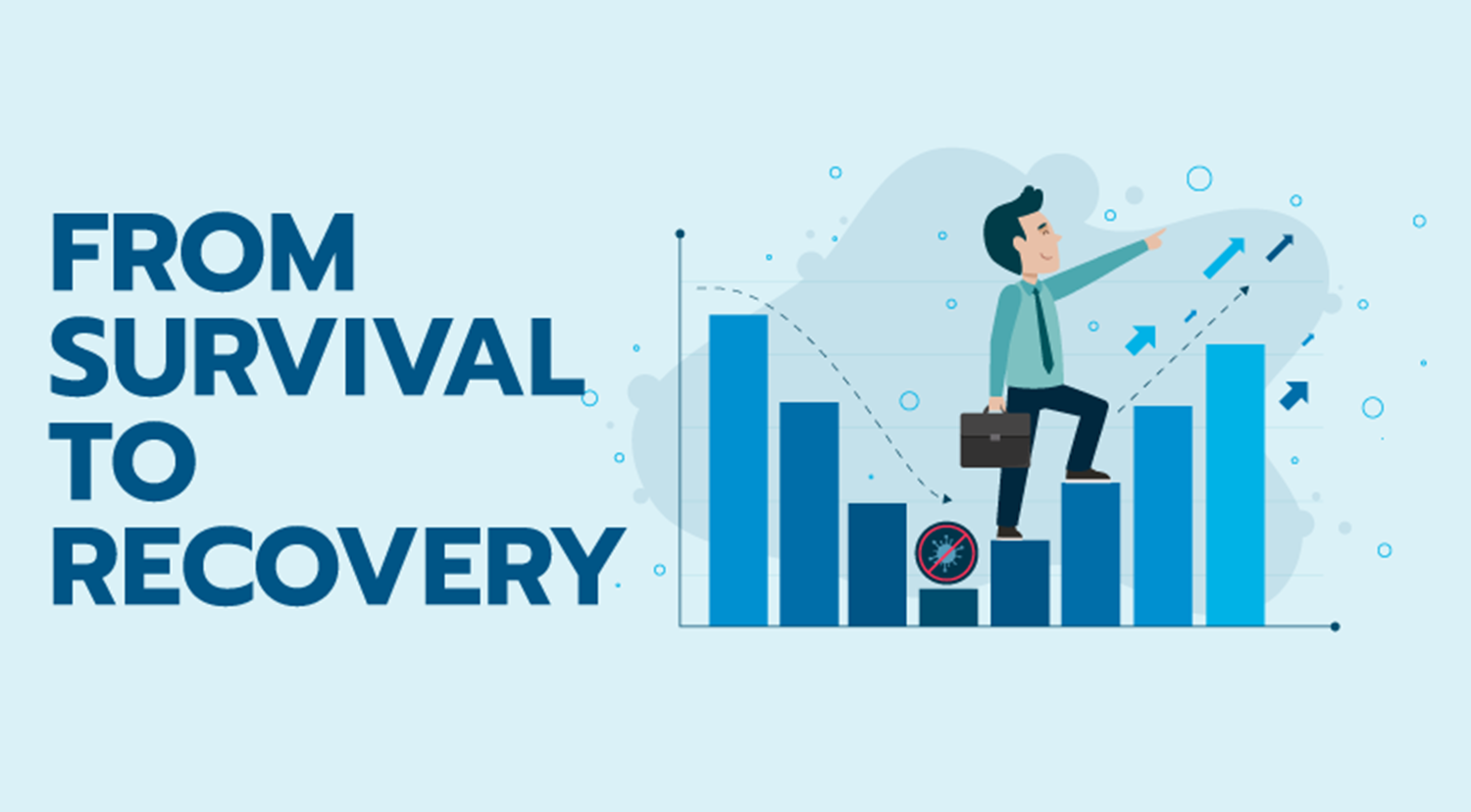 FROM SURVIVAL TO RECOVERY – NAVIGATING THE WAY FORWARD
PART I
As countries around the world begin to relax restrictions, the rules on who can travel and under what conditions remains fairly unclear. Therefore, it should come as no surprise that two of the biggest challenges for the hotel industry in getting back to normal are figuring out when people will feel confident enough to start traveling again and what roadblocks stand in the way.
If "uncertainty" wasn't enough, it seems recovery won't be smooth. Road blocks include government restriction, virus mutations, and future outbreaks. In fact, rather than a steady gradual increase in occupancy, hoteliers may be in for a rollercoaster ride. With this in mind, hoteliers should be careful about managing Capital, Cash Flow and Debt, even if recovery is insight.
One of the biggest challenges ahead is "making sure you don't burn through your cash reserves faster when you are reopening than when you were closed". What are important observations to be aware of in making the decision to shift from Survival to Recovery mode?
Let's consider key indicators that point to recovery. The indicators mentioned below are the backstop for recovery, yet by themselves may not be enough to signal better times ahead. For this to happen, Hoteliers may want to see industry wide signs of change to provide the confidence needed to go into recovery mode. But that's not all ... the most sensible approach to reopening in a volatile environment, which we've been in for so long may very well be a phased opening strategy, simply to preserve whatever cash flow we have in case things go badly.
1. INDICATORS POINTING TO RECOVERY
Broad recovery of the hotel industry will take time. Consumer confidence has been eroded so whilst there might be an initial surge in bookings it may not last long. Also let's remember each market is different, so hoteliers should be prepared for demand trends that will not be uniform across the broad.
Hotels looking to come out strong on the other side need to be cautious with the available capital they have (cash flow). They will need to be clever with the timing of the market rebound, and vigilant about on-going news and events for indications that signal the restart (or otherwise).
Here are some KEY LEADING INDICATORS to watch out for:
Lifting of Government Restrictions:
Recovery of Other Markets;
Wide Range Antibody Testing;
Immunity Passports for People Who Have Been Vaccinated;
Emerging Travel Bubbles;
Wide Vaccine Availability.
Either one or more of these indicators happening at the same time is a good sign. More importantly, real and credible evidence of widespread distribution and inoculation of vaccines should signal the return to normalcy.
But getting International cross border travel going, might be trickier as countries need to agree on a universal code of ethics governing the issue of vaccination passports. In this regard, keep a watchful eye about the emerging use of Travel Bubbles or the implementation of no quarantine restrictions for vaccinated travelers.
2. FUNDAMENTAL SIGNS FOR HOTELIERS TO MONITOR:
Whilst the indicators above signal important milestones in the pandemic recovery, the overall situation may still not be ideal for us to make the strategic decision to re-open.
In order to do that, we may want to have a combination of "industry specific indicators" happening simultaneously and guiding us in the final decision.
Here are a number of variables relevant to the hotel industry:
How are your competitors reacting? Have they started to take reservations?
Have your competitors altered their distribution strategy in significant ways?
Who is changing rates, and by how much?
What services are other hotels offering at re-opening?
Are they opening the entire hotel or just a portion?
Are they opening all of their restaurants?
Do they offer room service?
Gather as much data about competitors as possible and keep on top of the situation as it changes. Some hoteliers will be willing to operate at a loss — but that doesn't have to be your strategy.
3. OPEN WITH A "PHASED" STRATEGY & PRESERVE CASH:
Cash Flow and Debt Management are two important things to take seriously in order to successfully emerge from the crisis.
In the 1st phase of hotel re-openings, hoteliers may want to focus on becoming "Cash Flow Positive" quickly, keeping in mind a back to business strategy may not be ideal in a volatile market – or enough to manage debt servicing requirements.
Under the circumstances, a phased approach seems the sensible way to go because a return to 2019 occupancy levels is forecasted to take anywhere between 6 – 12 months.  In the meantime, hoteliers need to adjust their services, staffing, and operations for lower or volatile demand trends.
The "new" operating model could require changes in the following areas:
Staffing limitations and cutbacks;
Suspension of standard services; (e.g., dining, meetings and events, bell staff)
A more rigorous safety and sanitation planning (and training);
A significant reduction of seating and capacity in public spaces, restaurants, & bars;
A revised Revenue Management Strategy;
The short-term elimination or reduction of Meetings and Events;
A new communication platform for your guests;
A new service style to meet post-pandemic mindsets and anxieties;
It's a lot for a hotel to consider in a very short time, but it's a prudent strategy for long-term survival.
The possibility of a slow rebound of occupancy over the next 18 months, combined with post-pandemic concerns about safety and the potential for further outbreaks will make it impossible for hotels to resume business as usual when restrictions first begin to lift.
Although curfew and government regulation might already be removed, social distancing seems likely to become an adopted practice in the new normal. People have become more aware about personal hygiene and being socially distant, so all these factors need to be taken into account.
CONCLUSIONS
The hotel that prepares for recovery will build strong foundations for future growth. Recover planning takes time, insights, creativity, and business-wide commitment. Start early and include a variety of business functions when brainstorming ideas to revive your business. As the market rejuvenates, remember to celebrate with your teams, your stakeholders, and your customers. We got through this together …
In Part II of the BLOG: FROM SURVIVAL TO RECOVERY – NAVIGATING THE WAY FORWARD … we'll look at the Hotel Operations and what Projects we should implement before reopening our doors.
Hotel's thinking about getting ready for the reopening may like to consider Hoteliers Guru suite of Digital Marketing Services. We offer monthly subscriptions for standalone or packaged services including: Hotel Website / Direct Booking Engine / Channel Manager and Property Management System.