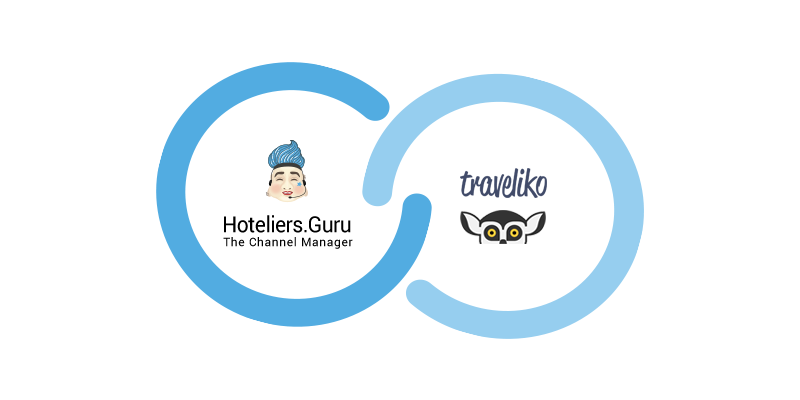 Hoteliers.Guru's channel manager is now integrated with traveliko.com our new travel partner
A radically better way to serve hotels at 0% commission. This is a movement. You have a choice now. Choose no to commissions. Spread the word.
Traveliko.com offers the cheapest distribution channel for hotels to sell their room online and compete with other OTAs, we aim at rebalancing the online distribution landscape.
Why should you register your property on traveliko.com
Zero % commission ota
Yes that's right! We don't charge you any commission. Selling your room on Traveliko is absolutely FREE.
---
Own your customers
Traveliko.com do not own your customers. With every booking you receive your customer contact details and credit card information. Your guests pay at the hotel.
---
Sell more than just rooms
With our package and add-ons feature you can sell more than just rooms and capture guest at a higher price point.
---
Promotions
Create as many campaigns as you want, target specific market, city, time zone, IP address and more. Here again you activate your campaign as you wish, no market manager needed.
---
Promote all your services
Traveliko CMS allows you to not only list your rooms but also your meeting rooms, spa, restaurants, activities, attraction around your hotel and more so you can showcase your product to its best.
---
Control your inventory
You sell the number of rooms you want. Traveliko does not impose you allotment. You stay in control.
---
Rate integrity
With Traveliko you do not have to worry about rate parity. No dirty tricks. You are in control, Traveliko has nothing to gain as we don't charge you a commission.
---
We are a partner not a competitor
We don't compete against your hotel name with google AdWords. 100% risk-free partnership – no commission, no commitment, no allotment, no rate parity issue.
---
We are here to help
24/7 Support Team and live Chat to assist you with questions.
---
How does it work
To register and join our eco-system go to hotelier. traveliko.com. Follow the set up wizard and list your property. It is as simple as that.